Yesterday, accompanied by a good friend, I hiked up to Fagradalsfjall in Iceland to see the eruption that started there a few days ago. His wife dropped us off at the trail and in about 45 minutes we were both in awe of natures display. The color of the lava spurting out of the ground so bright and intense it was hard to grasp.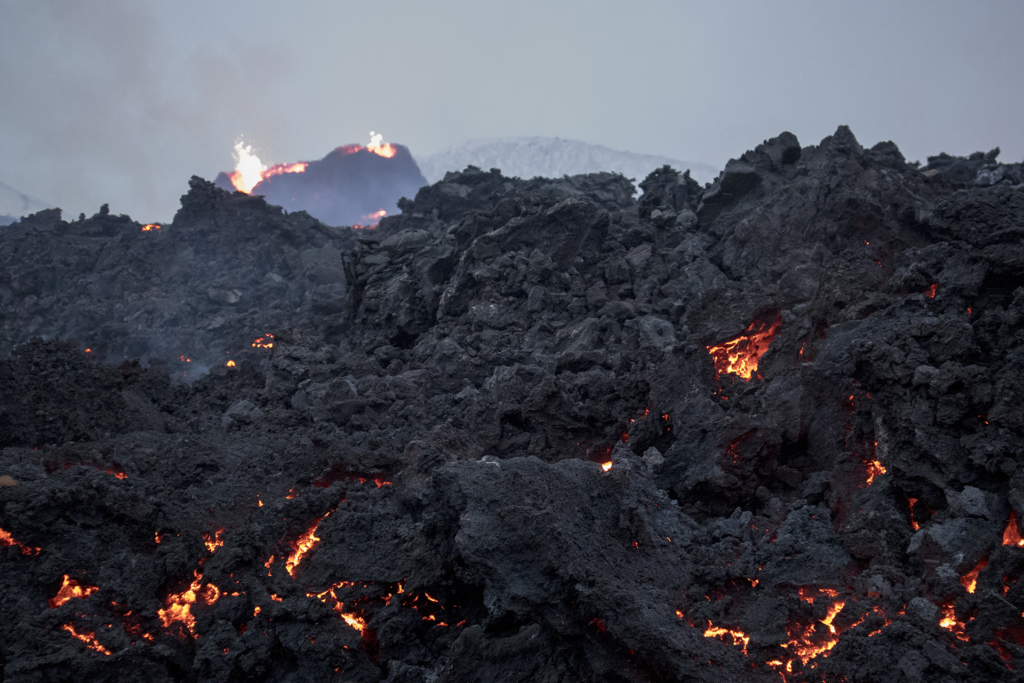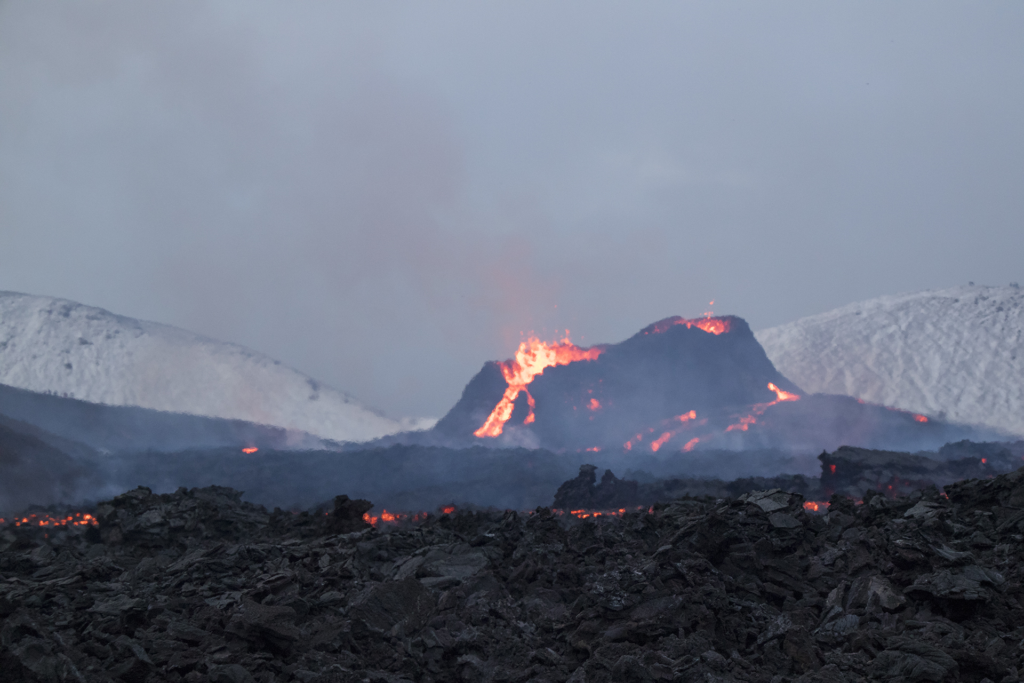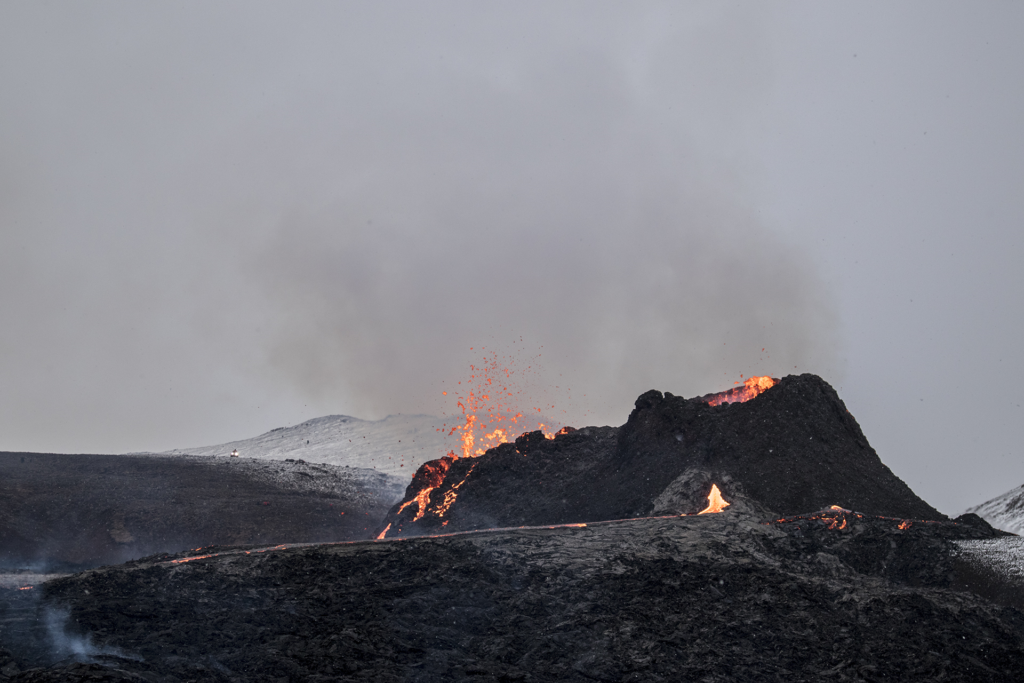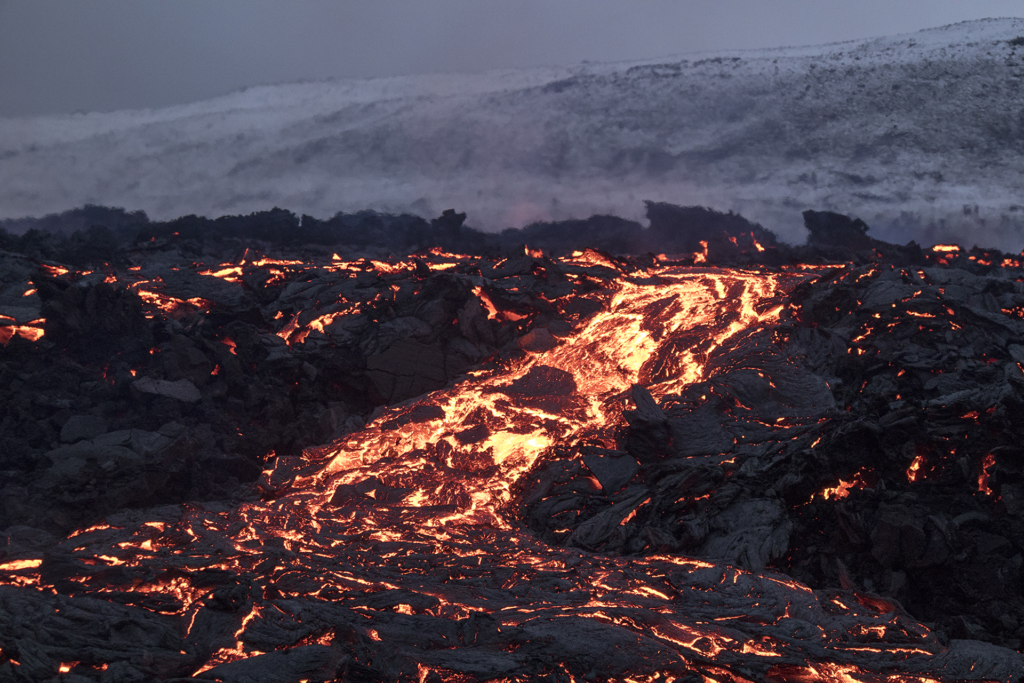 There was daylight when we arrived but every minute as it got darker the scene got more mesmerizing. Trying to fathom that what we were looking at was real somehow disconnected one self from the "real world". We ended up staying there for a few hours and, despite the somewhat dangerous surroundings, it was very relaxing.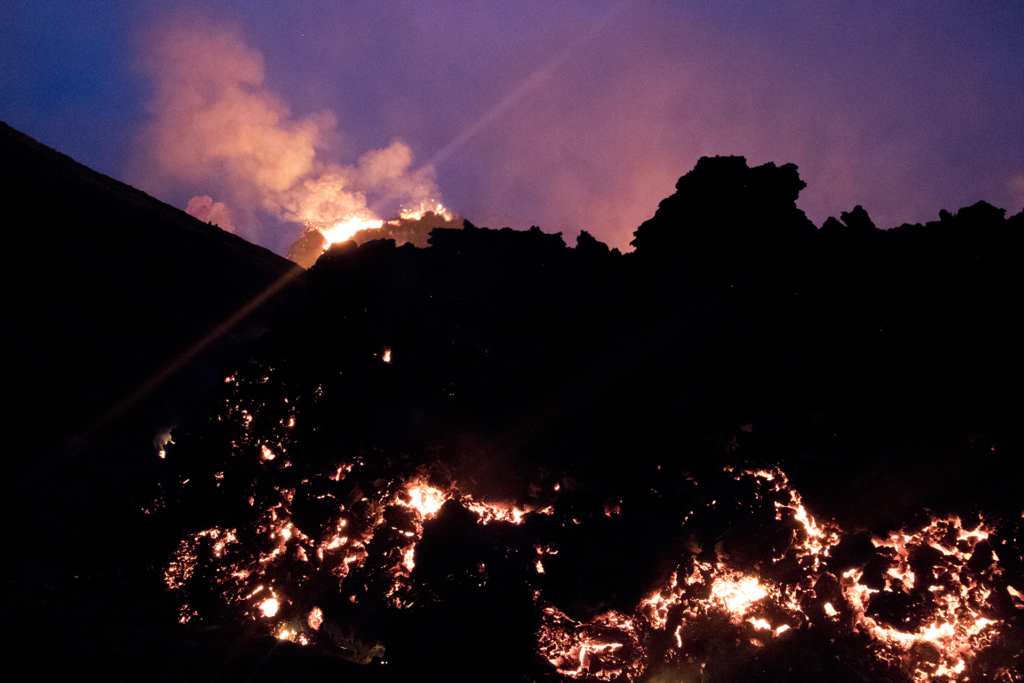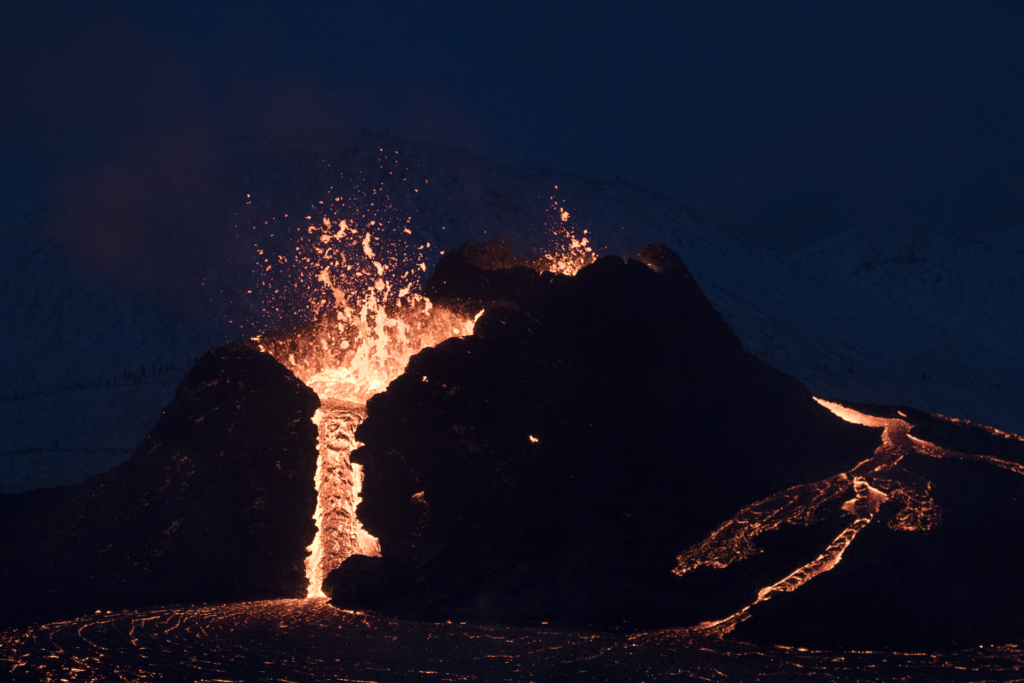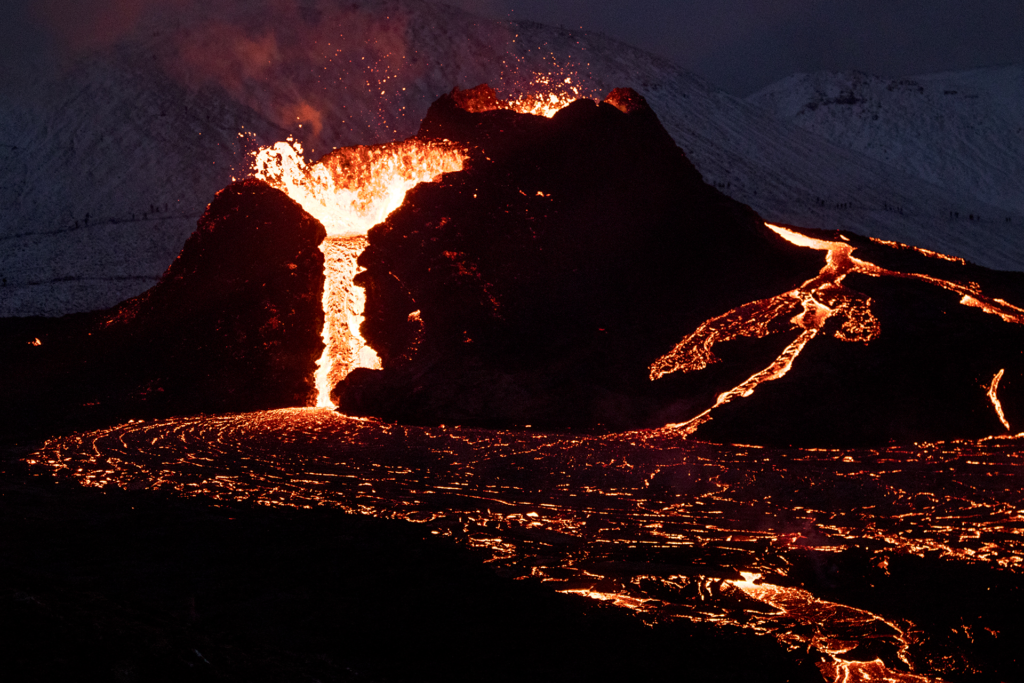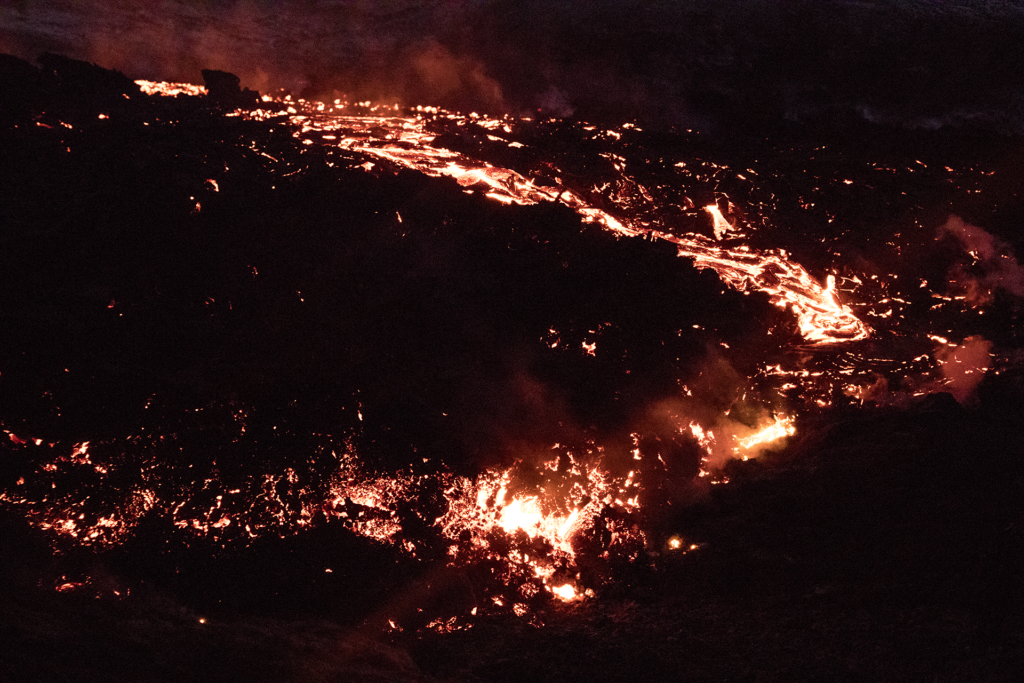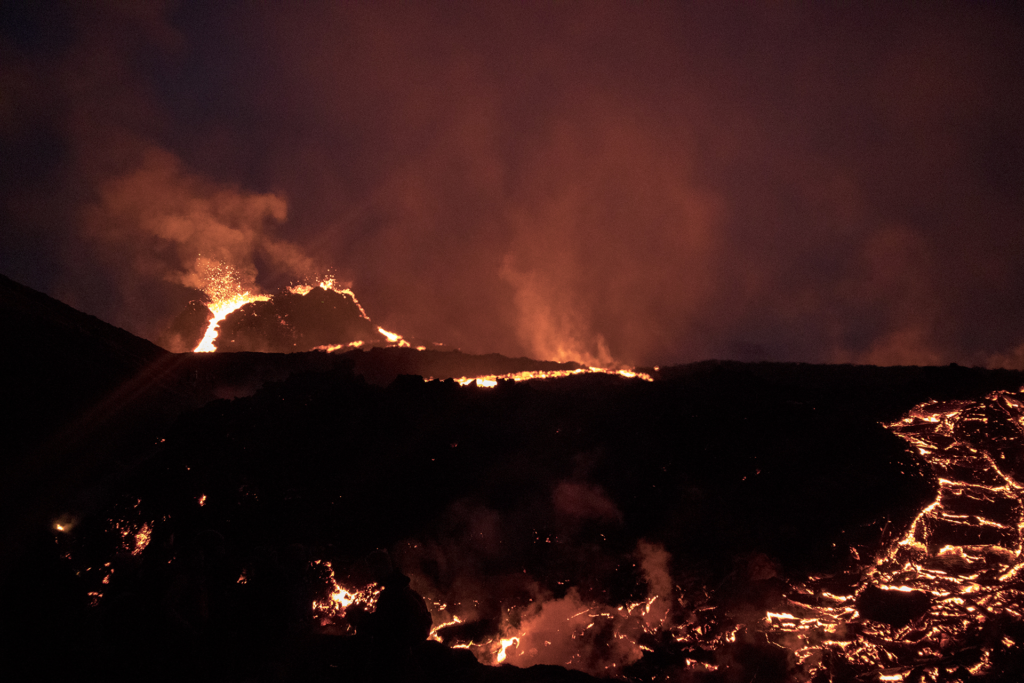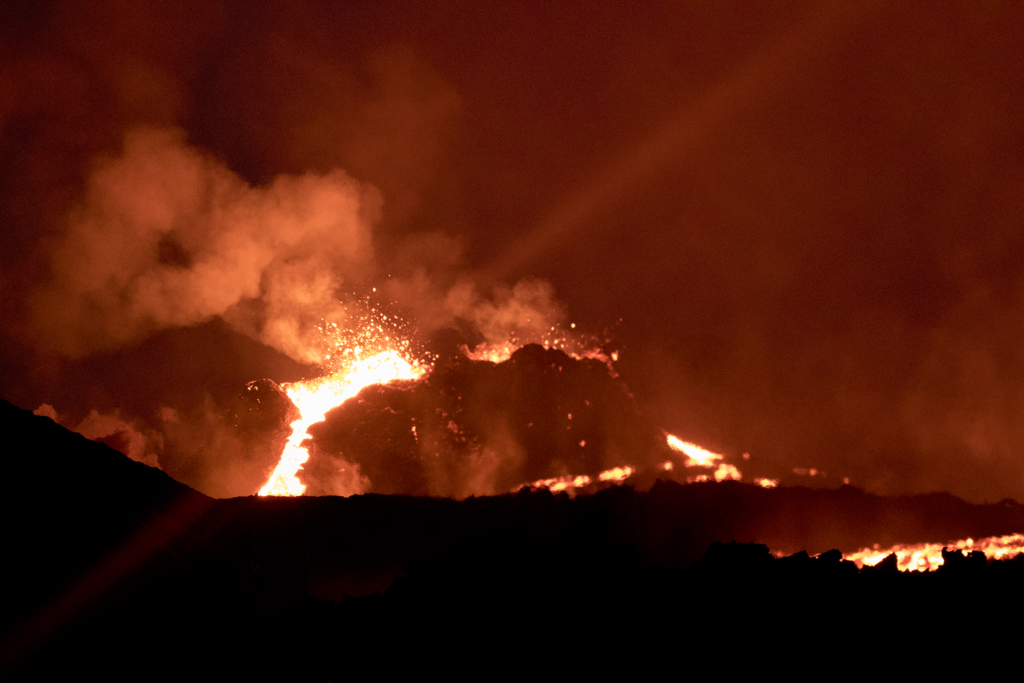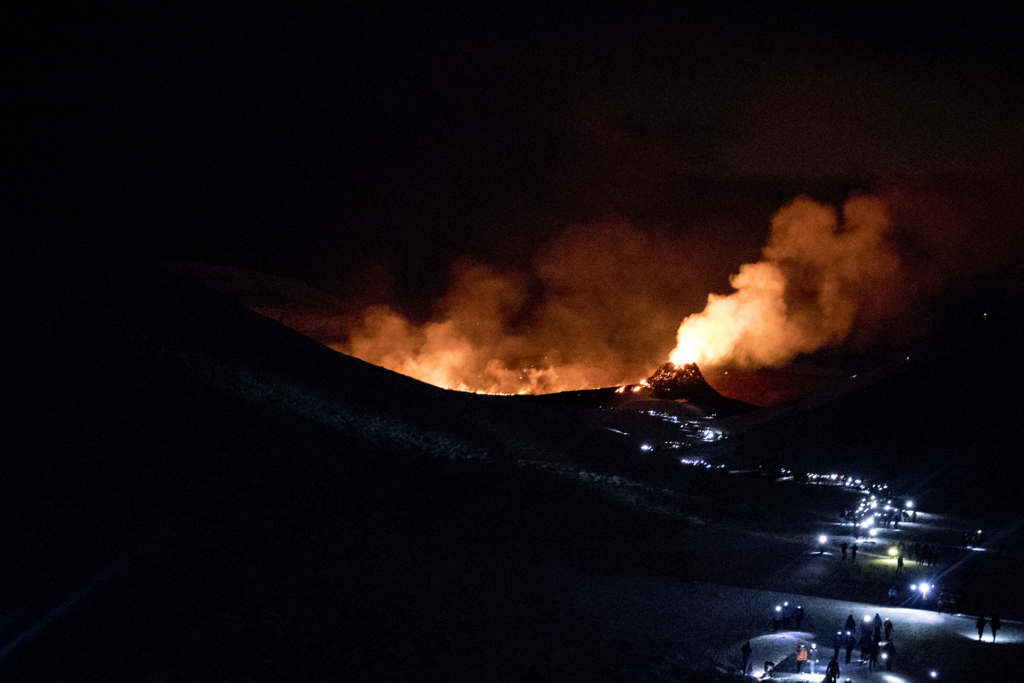 The pictures make for a nice background but they do not in any way capture the striking display. On the last one you can see a trail of people with lights headed back home.